Try These Free Crochet Patterns In This Summer
Arts and crafts are more than just a fun pastime with free crochet patterns in this summer; they're truly healing and restorative and are actually very therapeutic. Crocheting is not only a time pass in fact; it is just incredible decision for good health as well. You can play with your favorite colors and rock up your wardrobe on the other hand as well! Free crochet patterns doesn't just help you if you're the one who's sick – it helps the caregivers around you, your friends and family that help you, love you and support you. It's also a very good craft to pick up as a hobby for group therapy sessions, as you're healing together in a group without having the focus completely on you.
Summer Crochet Raffia Tote – Free Crochet Pattern
Summer crochet raffia tote is worked using 2 strands of yarn so it works up quickly. A simple lining would be an easy addition but the stitch is so dense you may not even need it. Makes for a great bag to carry around! Give as a gift or make it for yourself in the shades of grey and blue with hanging colorful tassels.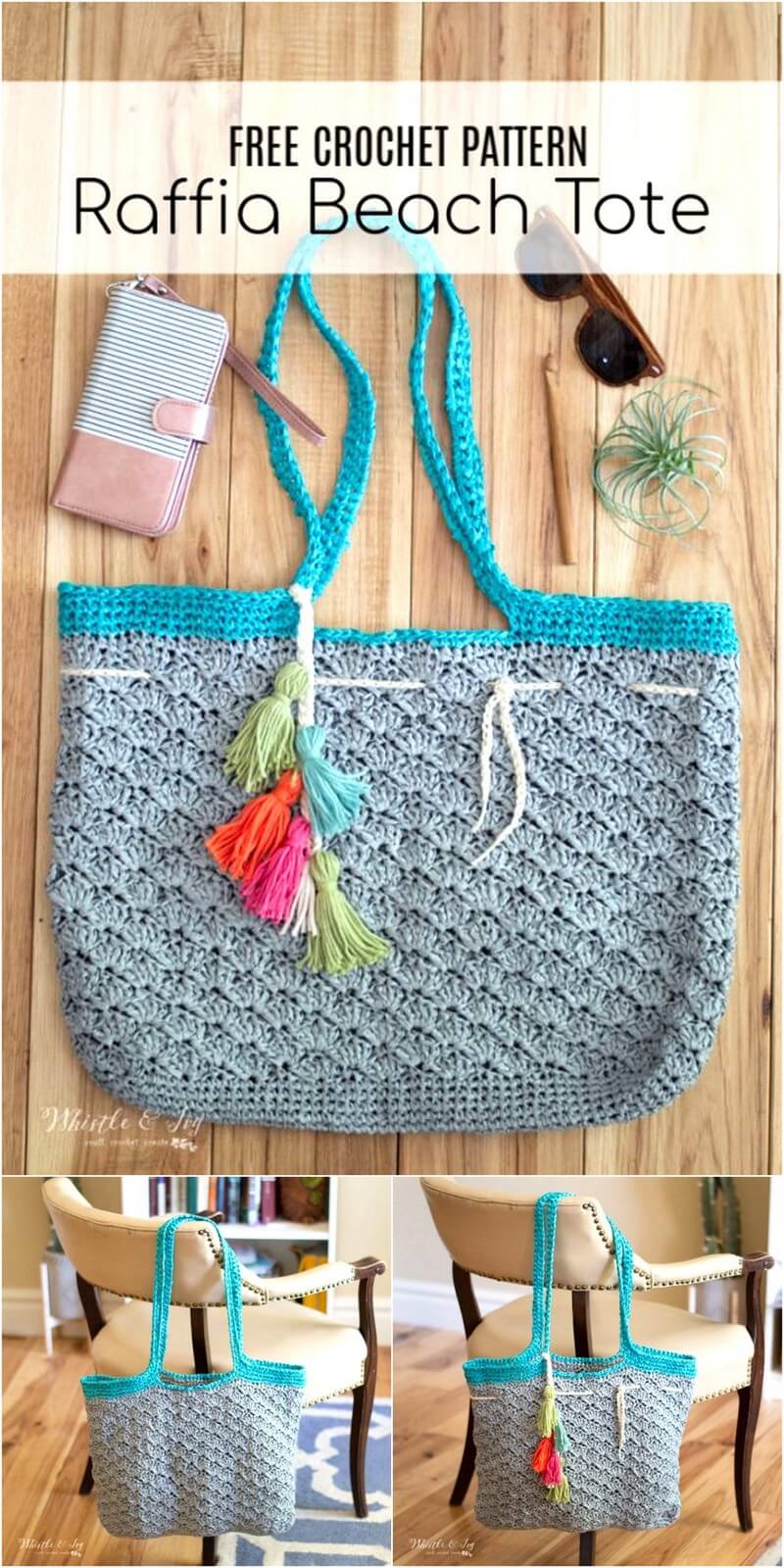 Arrow Crochet Wrap
Arrow crochet wrap is the perfect crochet pattern for those who are just learning to crochet. Bulky weight yarn is used to complete this free crochet shawl pattern, making it a quick and easy pattern to work up in tones of white, grey and maroon. Get to the link with the free crochet pattern in it!
Crochet Pattern & Video Tutorial
Crochet pattern and tutorial with the green open jacket crochet pattern adds a nice decorative finishing touch, which is optional for this particular crochet design. green colored yarn makes this a nice clothing choice for chilly summer nights. cardigans are one of the most versatile articles of clothing ever, so this stylish sweater is a must-do item for women.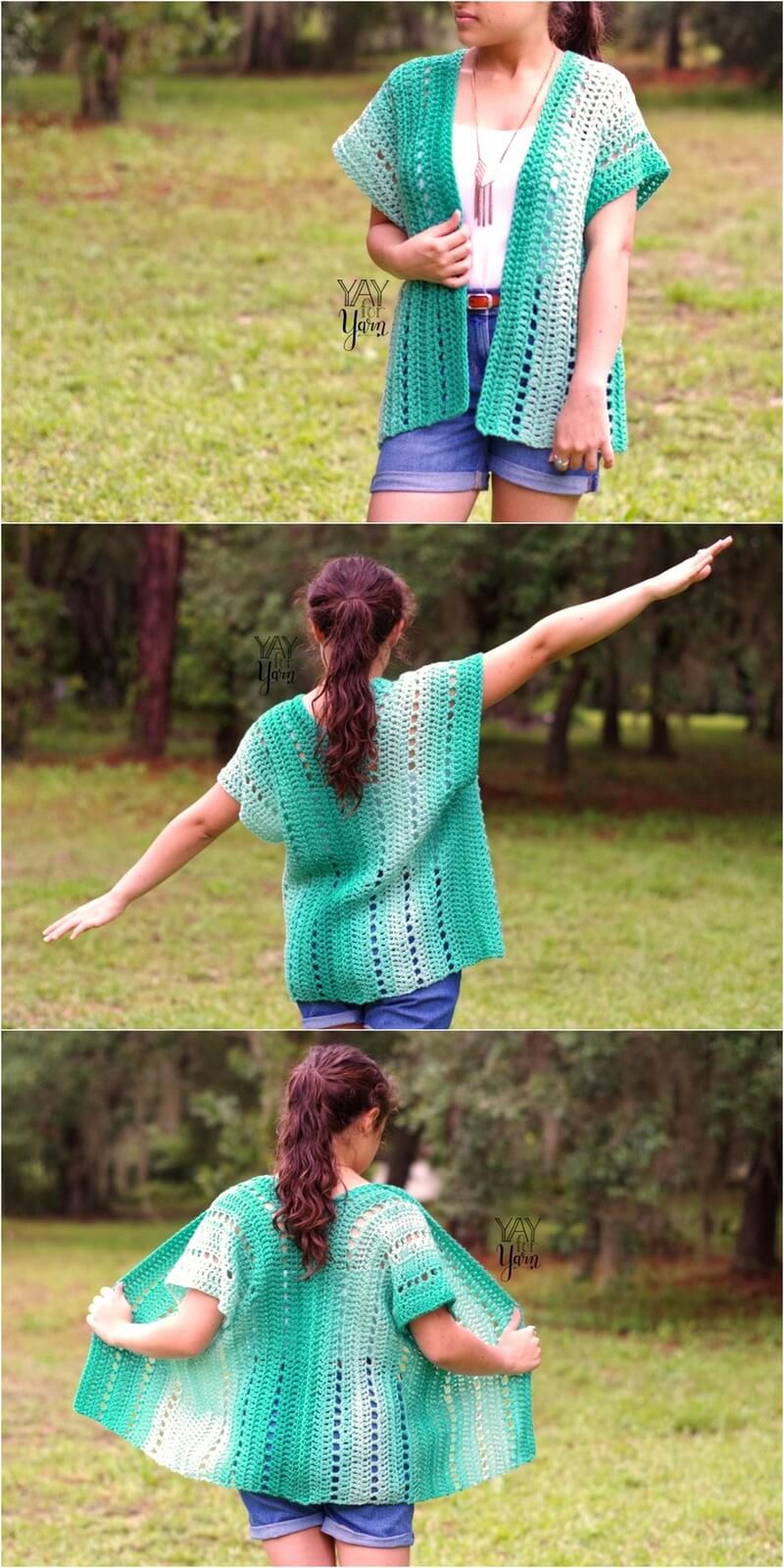 Yarn Totes are the Best Totes
The free crochet pattern on this yarn bag immediately caught my interest, and I wondered if I was in for a new stitch pattern I hadn't seen before. No, just a very interesting application of something already familiar. In essence, the bag is completed first, and then you can add some adoration over it like tassels and beads! Here is a free crochet pattern for it to make it now!
Large Beach Bag Crochet Pattern
This large beach bag bottom tote is made with a Corner to Corner rectangle and a nifty sewing trick to create a flat bottom tote. The design on this tote is perfect for boho lover but can easily be changed out to use another design. Pick grey, blue, brown and white yarn for it now!
Crochet Cabana Top
Add some flair to your wardrobe with the crochet Cabana top, worked up in a light, fine yarn. Perfect for the spring or summer, this lightweight and airy crochet top is perfect to throw on over a tank top or nice cami for a picnic or festival. Available here is the free crochet pattern in the link, you'll love making this top!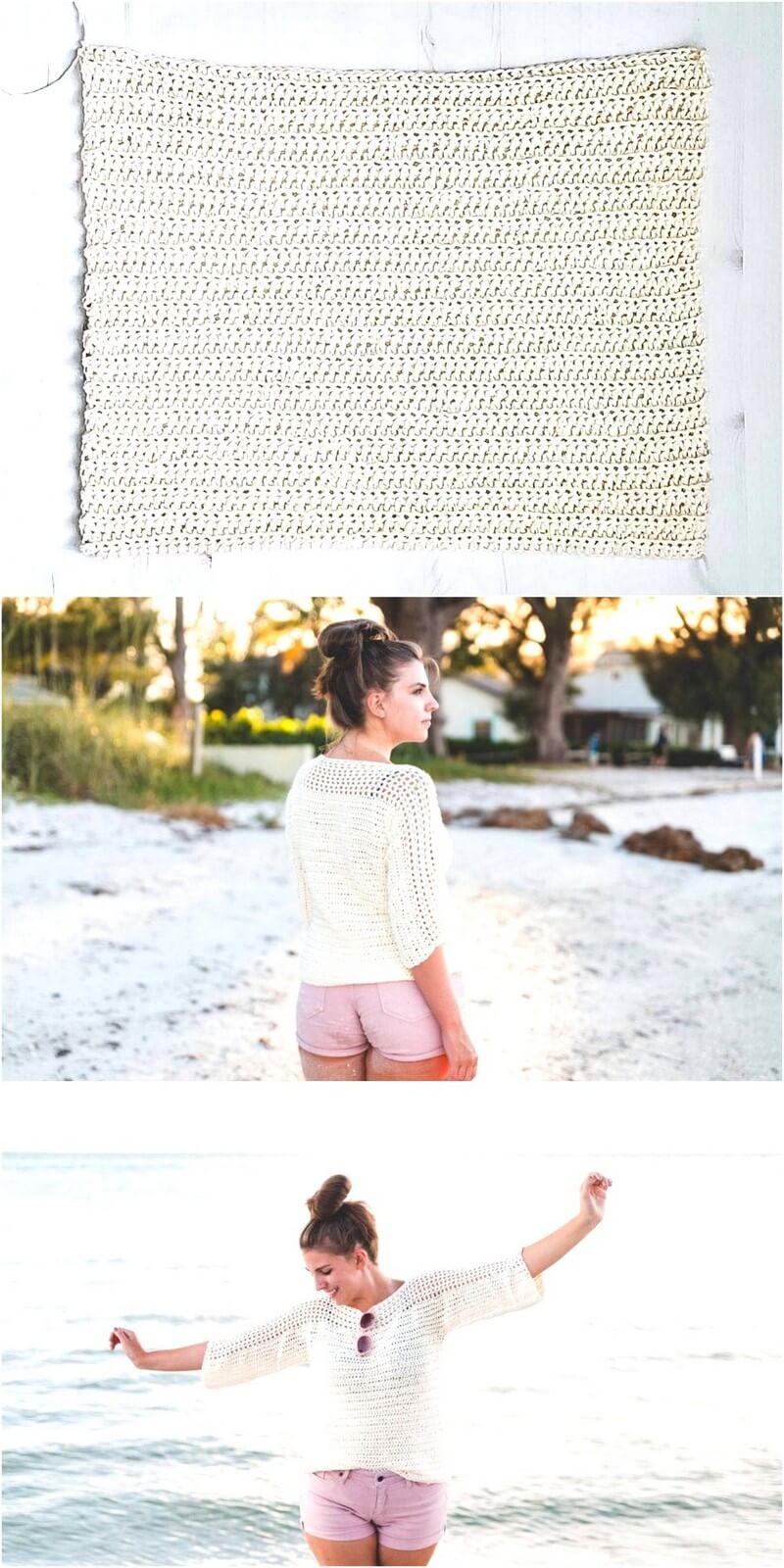 Daisy Lane Handbag – Free Crochet Pattern
here is the most charming project for the crochet if you want to spruce up your summer wardrobe. this daisy lane handbag is useful and super beautiful as well! the white daisy flowers over the brown body looks amazing!
SHERBET STRIPES TOTE
Follow the instruction to learn how to line this sherbet stripes bag, add grommets and a rope handle to an extremely durable tote bag. To complete this project you will need to know make this tote from the colored yarn and crochet in stripes over it for additional charm!
EASY CROCHET TOP PATTERN FOR SUMMER – FREE!
Go snatch yourself pink yarn to start making this summer DIY crochet sweater top with the skirt or the jeans! It's all you'll have to make this astounding top with all the breathtaking shading changes. No need to look somewhere else for the crochet pattern, as it is inserted here in the link!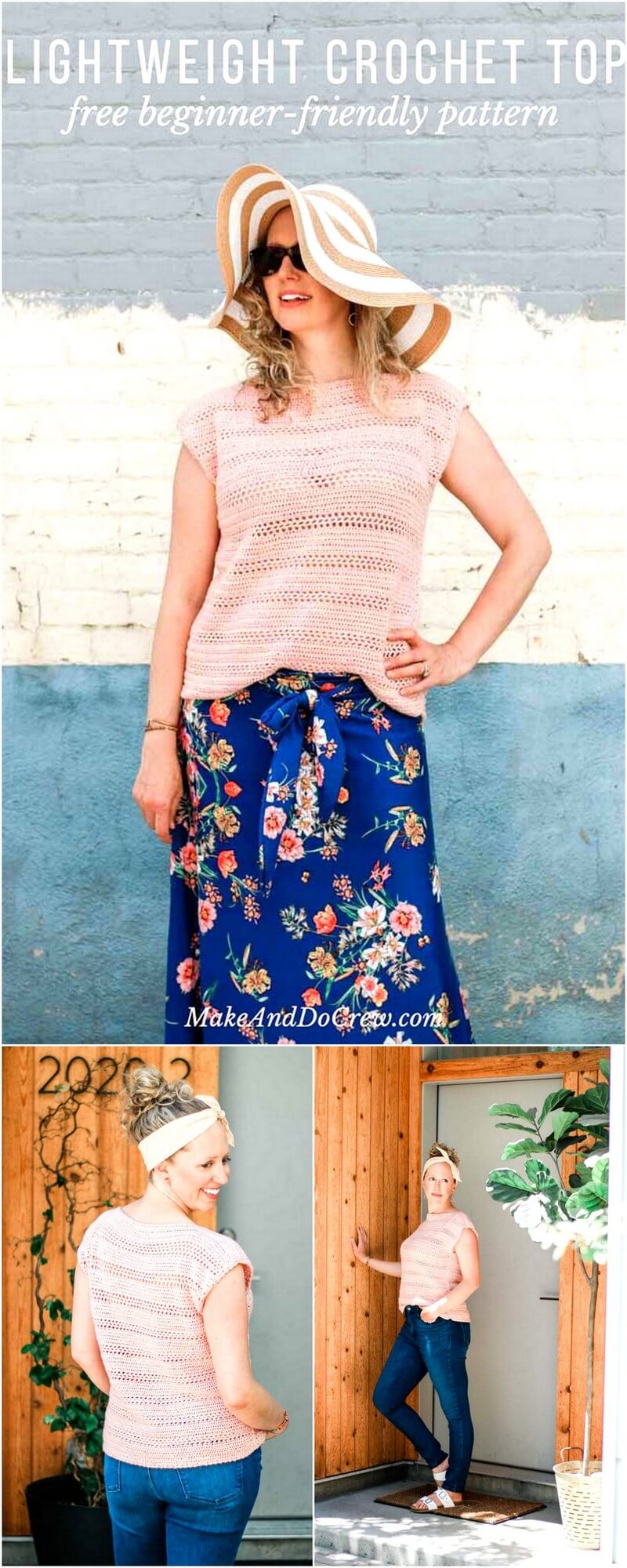 Shell Yeah! Free Tunic Crochet Pattern
What's far and away superior is that you simply get the chance to have great time sewing and not stress over weaving any closures yet the first and last one and while making this shell yeah free tunic pattern. It's a lifeline for a very late undertaking for that somebody exceptional whether it's a birthday present or possibly a Christmas Present. Appreciate!
FREEPORT TOTE
This stylish and simple crochet tote is perfect to carry to the farmers markets or even the library! Made with chunky yarn and a large hook, it works up fairly quickly with just over one skeins of yarn in grey tone! A sturdy bag that can be used for so many things. Visit the link now to start working on this bag.
Block Party Tee Crochet Pattern
Stir up this pink and purple block party tee for an extraordinary new embellishment. purple is a standout amongst other fall hues, which is the best time to wear this knit cowl design. Cumbersome yarn help makes it greater and milder so it's agreeable to wear throughout the day.
Crochet Everyday Cotton Cardigan
The huge line design of crochet everyday cotton cardigan makes a perfect plan that adds to the charming look of this sew cowl. In addition to the fact that it is charming and comfortable, yet it is additionally staggeringly simple to work up! Give it a shot for yourself and stir up this ideal cardigan for fall with help of the crochet pattern available here.
The Colour Block Jumper – Free Crochet Pattern
Go for a stroll through some medieval woods with the color block jumper. While wearing this stitch cardigan, you'll feel like you may see a unicorn or something dreamlike show up from the colors over the jeans. Your creative mind may meander a piece, however isn't that an extraordinary break from the real world?
Free Crochet Triangle Shawl
We love the variegated, stout yarn utilized in this free crochet triangle shawl since it's delicate and makes an intriguing structure. This stitch example will enchant you and take you on a little experience. It is made in harming combo of grey, off-white and yellow!
FREE CROCHET SHAWL PATTERN FEATURING INFINITY CROCHET CABLES
The free crochet shawl pattern featuring infinity crochet cables is fun, flirty and fast to create! This crochet pattern is best for intermediate crotchetier due to the intricacies of the lacy pattern, but the end result is delightfully patterned and oh-so-stylish. Visit the link with the crochet pattern in the link!
Button Down Tank Crochet Pattern
Button down tank crochet pattern for the violet cardigan is charming and adorable. Work this up in any color for your new go-to cardigan, and the next time you're getting ready to leave the house, toss this beauty over your shorts it on for some instant and effortless style.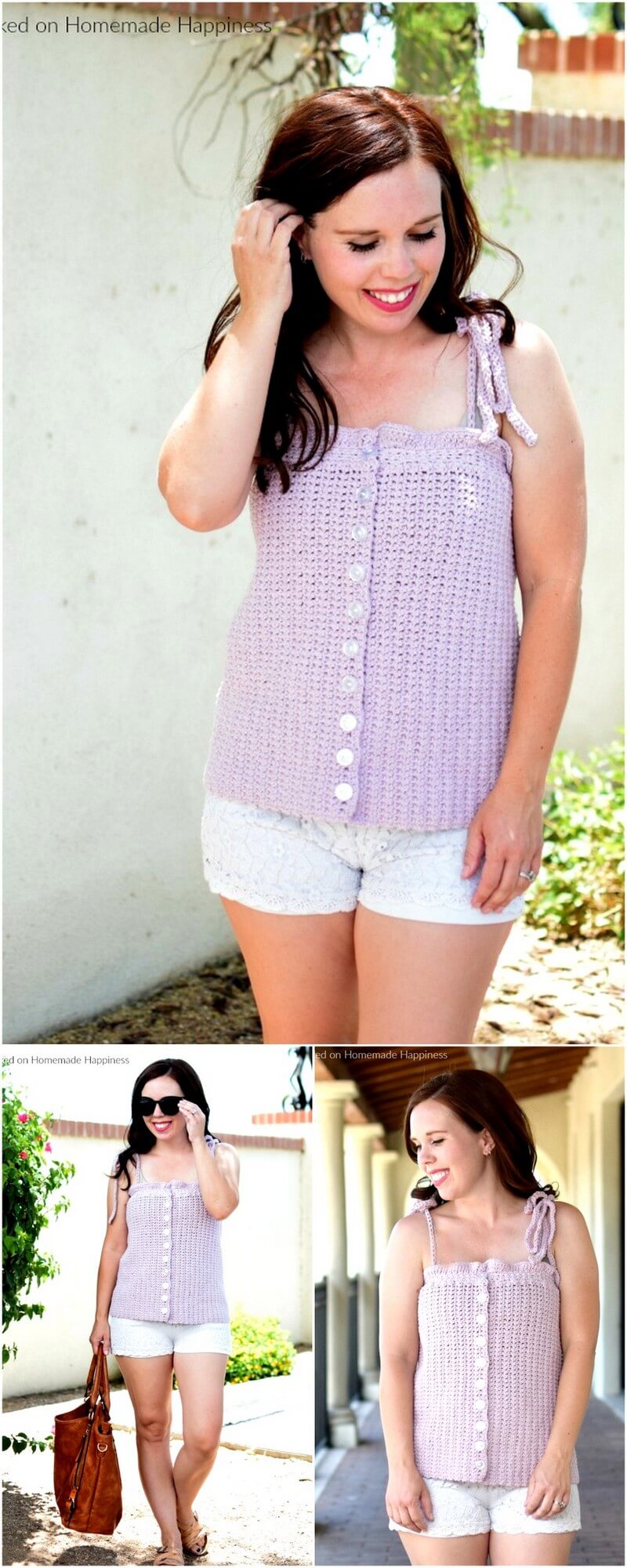 How to Crochet the Summer Breeze Dress
The summer breeze dress is an easy crochet pattern to make for someone that need a little extra comfort and support in their life. If you or someone you know is struggling either mentally, emotionally, or physically, then this free crochet dress is just what the doctor ordered. Make it over the weekend with help of the DIY crochet pattern included!
Sophia Cardigan Free Crochet Pattern
Sophia cardigan in the coffee shade with the brown borders! It will not only provide warmth to anyone that wears it, but also comfort and love. It's a truly heartwarming feeling to know that this cozy crochet cardigan was made specifically for you by someone that loves you.
Simple Summer Tee Crochet Pattern
Looking for a luxurious wrap or tee for winter, or something to keep you warm on chilly summer nights? This stylish and top tee is just the thing for you. Large enough to just put over your body or just over some plain top as well! This free crochet pattern in the link will have you secured easily!
Filet Cabled Cardigan – FREE Crochet Pattern
This filed cabled free crochet pattern is made from luxurious lace yarn, which is cool in summer and warm in winter. A really lovely all year round sweater that will go great with a smart top, but also a cool short! The chosen shades of pink and blue are simply stunning!
BERKSHIRE WRAP: A DIFFERENT KIND OF TRIANGLE SHAWL
Berkshire wrap- a different kind of triangle white shawl is just the perfect addition to your winter wardrobe. It's effortlessly easy to wear and throw on to keep shoulders and neck snug. The shawl is a seamless construction from the DIY crochet plan included in the link.
CROCHET GIANT SHELL STITCH BEACH TOTE
Crochet giant shell stitch tote bag is the perfect opportunity for stash-busting, and using the yellow yarn makes this one fun as well! Using the odds and ends from different projects, this bag allows you to play with color and patterns. It can be completed in a weekend or on your day off."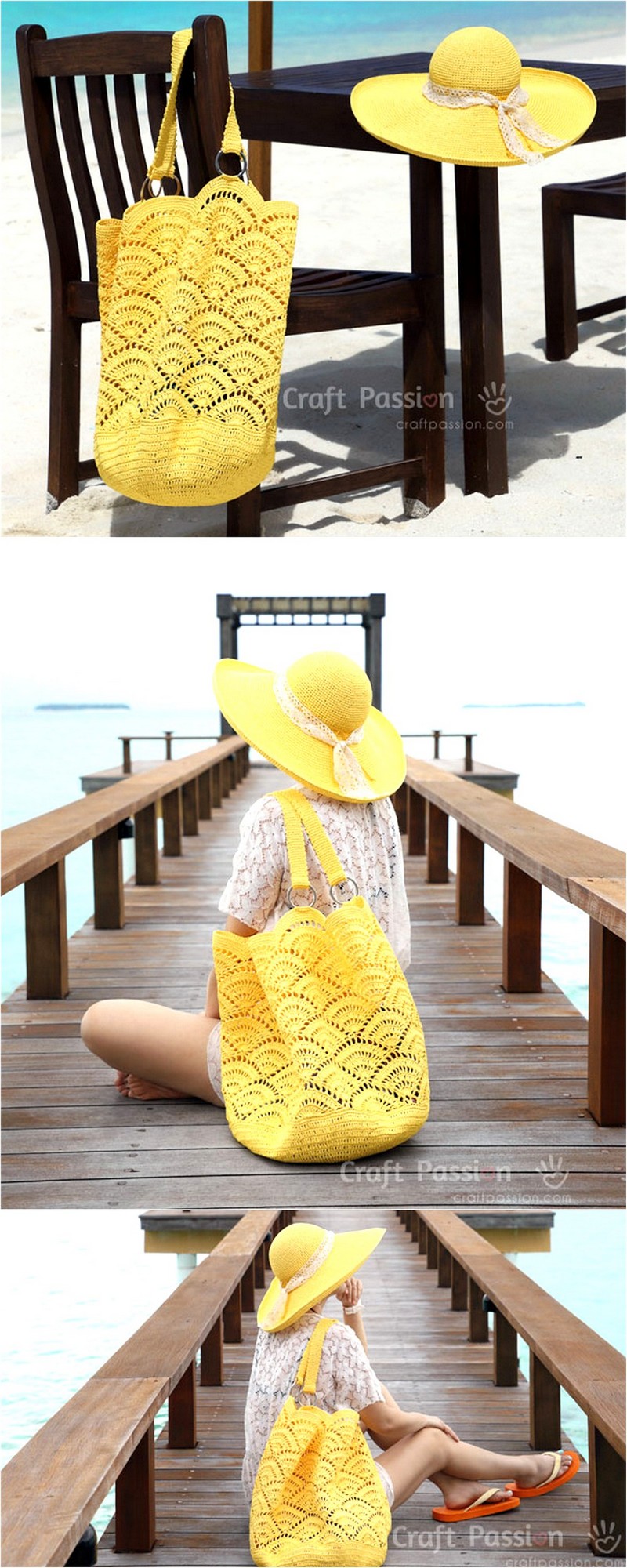 MAGNOLIA SWEETHEART CROP TOP – FREE CROCHET PATTERN AND VIDEO TUTORIAL!
Prepare your wardrobe for the sunny days of summer with this stylish Mangolia sweetheart crop top. This light and lacy crochet design is an intermediate crochet pattern to complete. The instructions include here the full crochet pattern to make it over the weekend.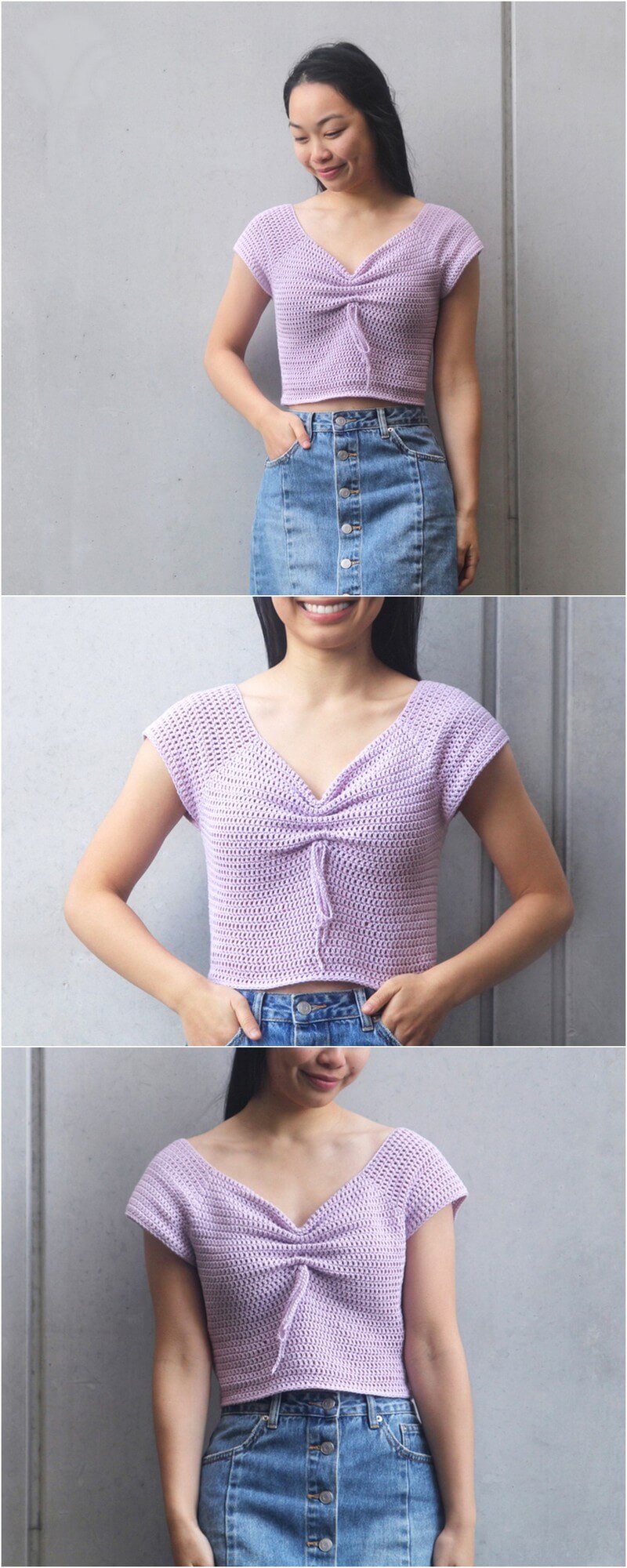 Mermaid Scarf
Wear this trendy summer mermaid scarf over a tank top, t-shirt or swimsuit. The bright green color shown here is perfect for a bright summer day, but feel free to use any other color yarn you prefer. The tassels make this scarf more interesting and here is the free crochet pattern included in the link!

Cowl Neck Tee – Free Crochet Pattern by Yay For Yarn
This cowl neck tee is made to be fitted around the break and stream out underneath with truly, ladylike unsettles. It is extremely complimenting on all body types and is made with crochet yarn to make it breathable and effectively launder able. This top is ideal for spring and summer as it has an elegant base that makes it vaporous and breathable.
HEXAGON CROCHET CARDIGAN SWEATER – FREE PATTERN
The hexagon crochet cardigan sweater in the pink shade is ladylike and pretty and makes an incredible staple piece for your warm climate closet! A really easy garment to whip up in a variety of sizes and you can adapt the length and width to suit yourself too! Visit the link with the crochet pattern in it!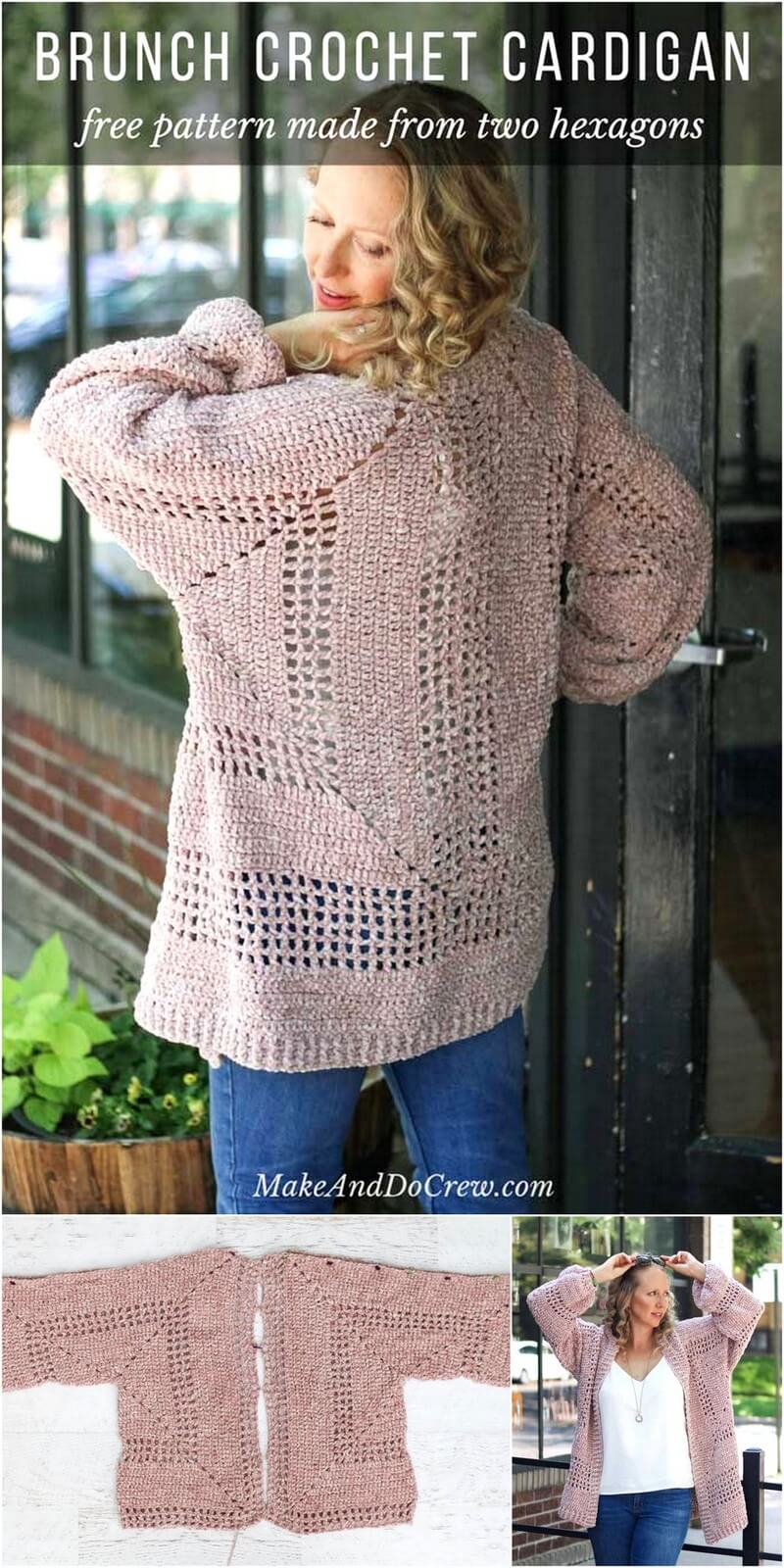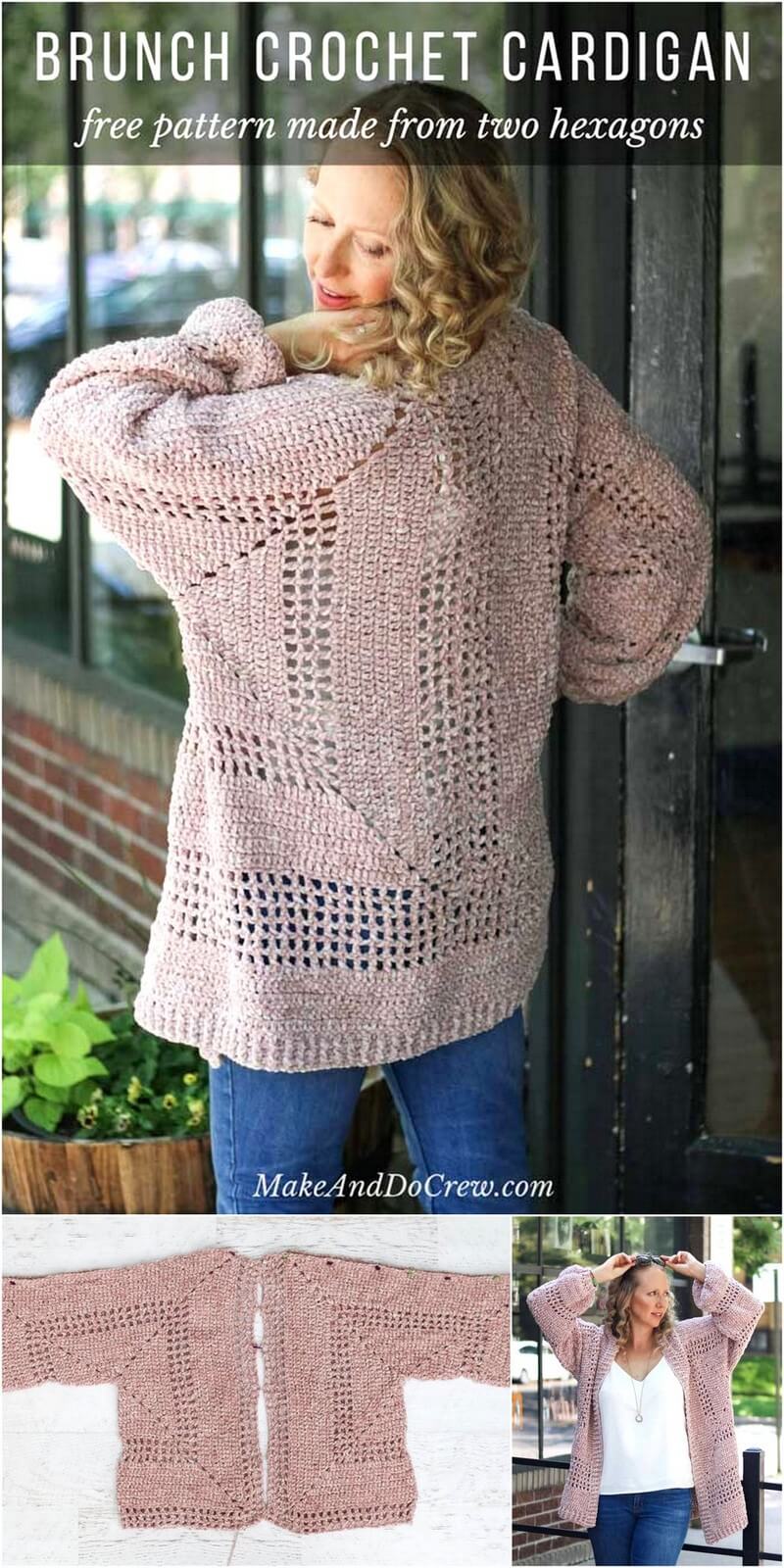 Sea Breeze Crochet Tee
I'm very excited to share this super stylish sea breeze crochet tee! The tee is worked to form the tee in super loose shape and the deep neck area at the back. The pattern is simple and works up quickly, making it a great crochet tee for beginners.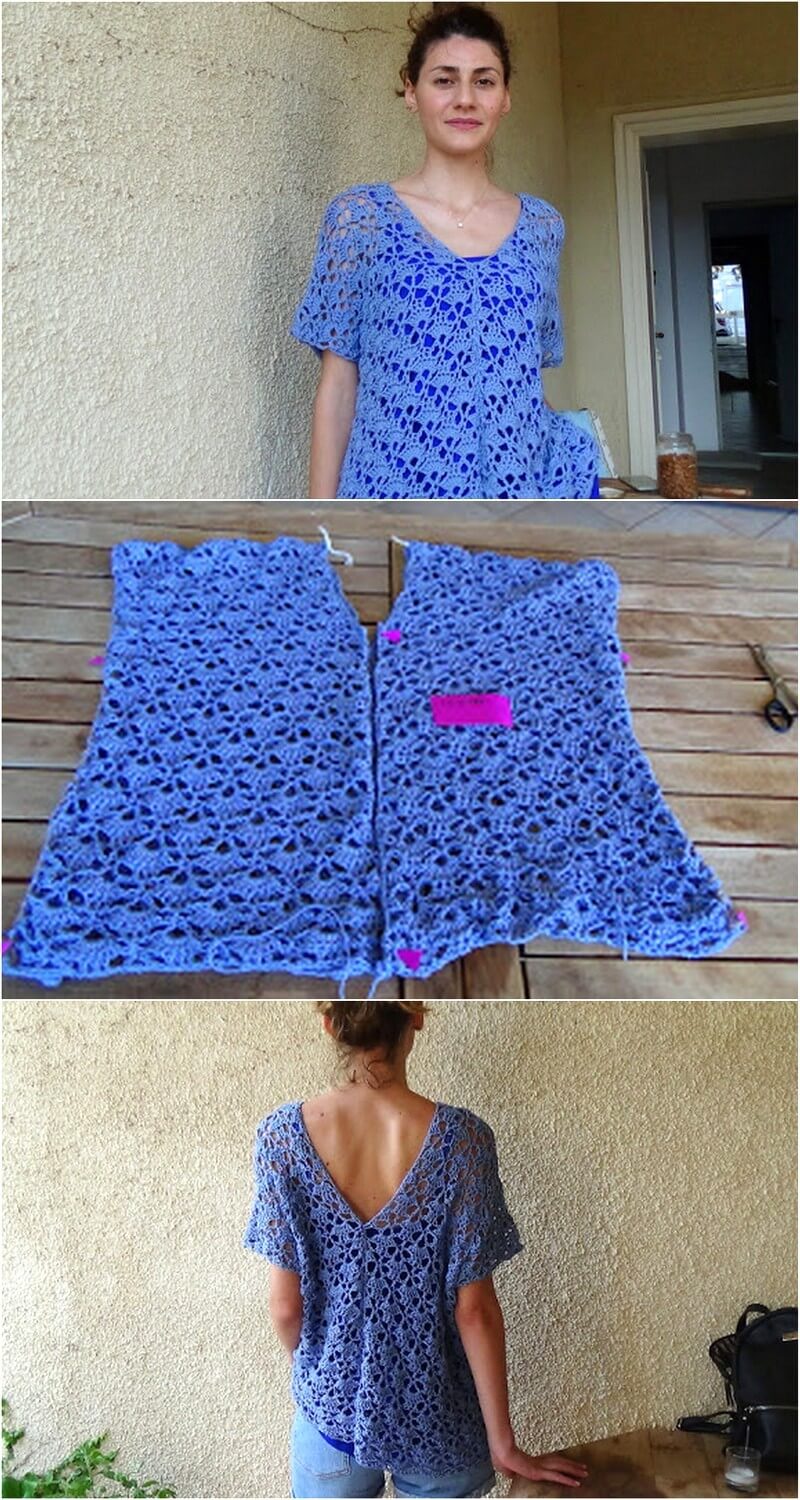 FLOPPY EYELETS CROCHET SUN HAT PATTERN
Easy and Quick – Free floppy eyelets crochet sun hat pattern! it is made using a simple stitch pattern that works up beautifully with a self striping yarn. The beautiful yarn I used makes this a one skein project which is always a plus!! A fun edging makes this feminine and fashionable. You can make it with help of the free crochet pattern in the link!
The Options Top
This light and lace options top is worked from the top down, and you can easily adapt the pattern to any size. You can wear this design all year round over the back shorts. It is perfect for adding a bright pop of color with your summer outfits, and for draping over your body in a summer evening.
RETRO PILLOW CUSHION WITH LION BRAND YARNS – YARN & PROJECT #1 FREE PATTERN
A relaxing retro pillow cushion with lion brand crochet pattern in beautiful shades. A wide wingspan and colorful to add over the divans or any of the bed cover in light shade! An easy make using basic stitches so you can relax and crochet! Just visit the link now for the crochet pattern!
TAPESTRY CROCHET COIN PURSE PATTERN WITH LION BRAND YARN – YARN & PROJECT #2
Tapestry crochet coin purse is such a useful accessory for on-the-go ladies, from storing a wallet or coins to lose cosmetics and pens. This black and white shaded purse Pattern is easy, exciting, and vibrantly colorful. it is unique, and you have the freedom to make it even more personal with the pattern's alternative design suggestions.
HOW TO CROCHET THE PEONY CARDIGAN
Add a vintage vibe to your attire with peony cardigan. This free stitch design is extremely useful and the completed item certainly has a retro vibe to it. Utilize any hues you need to stir up this cardigan. It is ideal for the lady of any size and you can make it at home with help of the crochet pattern in the link!
Isla Scalloped Wrap – Shawl Crochet Pattern
The Simple Vintage isla scalloped wrapped is best portrayed as delicate, warm, and fast to make! it has a chenille look and feel, in a massive weight yarn and It's a simple example with heaps of potential! This is a loosening up configuration to make while viewing your preferred shows and appreciate the cadenced sewing. It will be a summer wardrobe most loved once it's done as well.
WILDFLOWER POOL CARDI VEST
I hope you love this wildflower pool cardi vest! I do!! This is inspired for the ladies who love the boho feel and colors as well. the pattern has step-by-step instructions, pictures, and video tutorials to walk you through the process of making the perfect crochet vest for any time of the year.
CROCHET COASTAL SHORES SWEATER – FREE CROCHET PATTERN
Based on a vintage pattern, the crochet coastal shores sweater is anything but outdated. The beautiful design features the popular crochet stitch throughout the pattern, giving the sweater an eye-catching look that you will love. You can get its free crochet pattern in the link!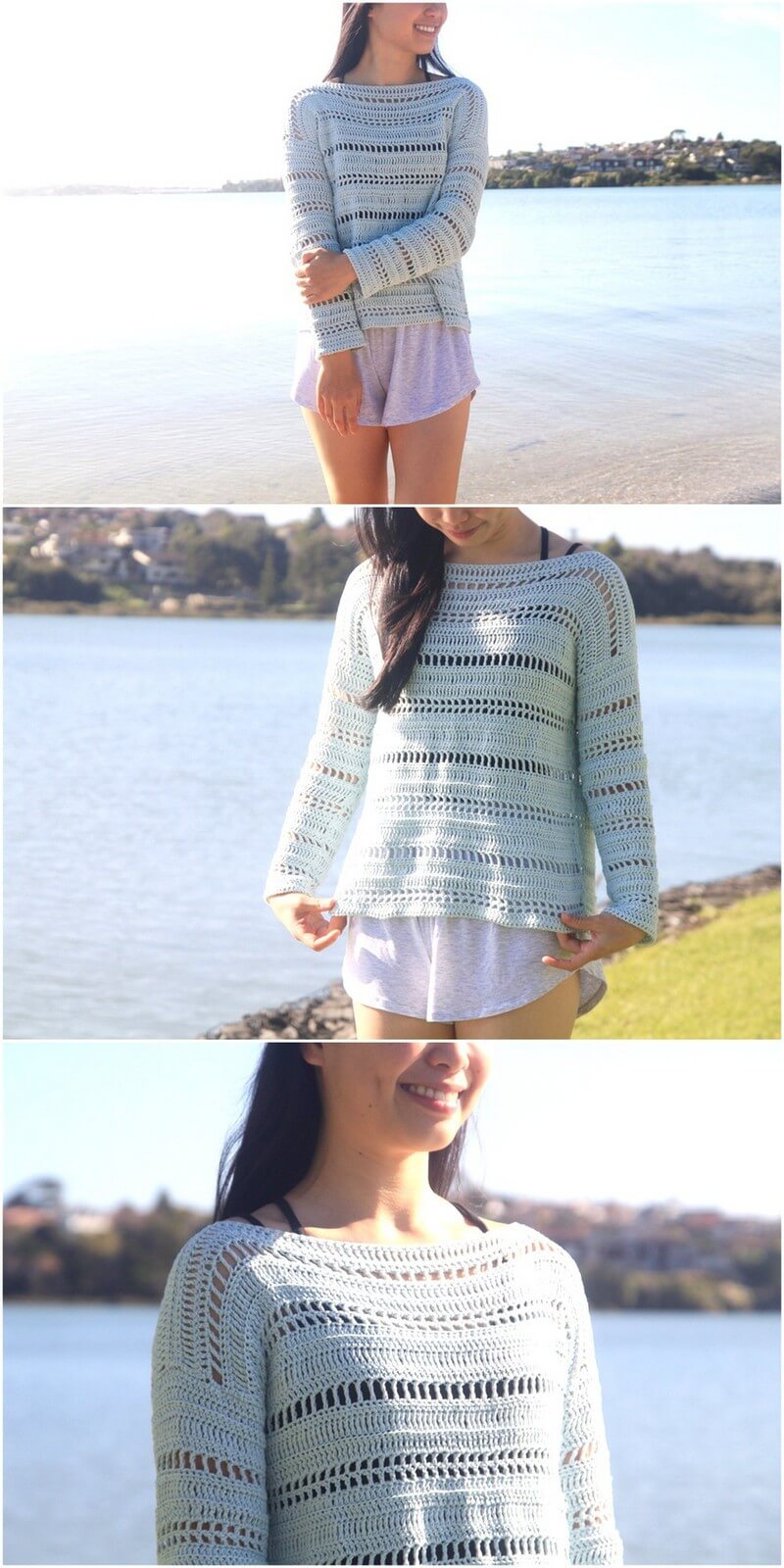 Madrid Tunic Free Crochet Pattern
This Madrid tunic crochet pattern is light enough to be used during your afternoon nap on your favorite couch or while reading a book. This crochet tunic can also be worn while going on a picnic. Consider crocheting a tunic sweater or two to keep on hand for last-minute gifts for family and friends!
Chloe hooded pockets scarf free crochet pattern
This beautiful chloe hooded pocket scarf creates a thick, sturdy block that will make a warm addition to your attire. It is bursting with texture and yet in the grey shade makes it ideal to get over any jeans or skirt. The pockets will keep your hands warm as well!
ELEVATION FREE CROCHET SWEATER PATTERN + VIDEO TUTORIAL
If you are passionate about crochet then this elevation free crochet sweater pattern is for you! It features lots of texture and style. Worked in bulky weight yarn it works up quickly. This design is made using the crochet pattern in the link!
CROCHET RIVIERA STRIPE TEE – FREE PATTERN + VIDEO TUTORIAL
You may work this crochet riveria stripe tee in any super bulky weight yarn and don't be afraid to stitch up the color so that it suits your own personal style! Following the pattern the stitch count is given to change the size of your tee and a video tutorial is also included.

Crochet Ophelia House Slippers
Heart's Desire Hat
Santa Monica Bias Wrap Crochet Pattern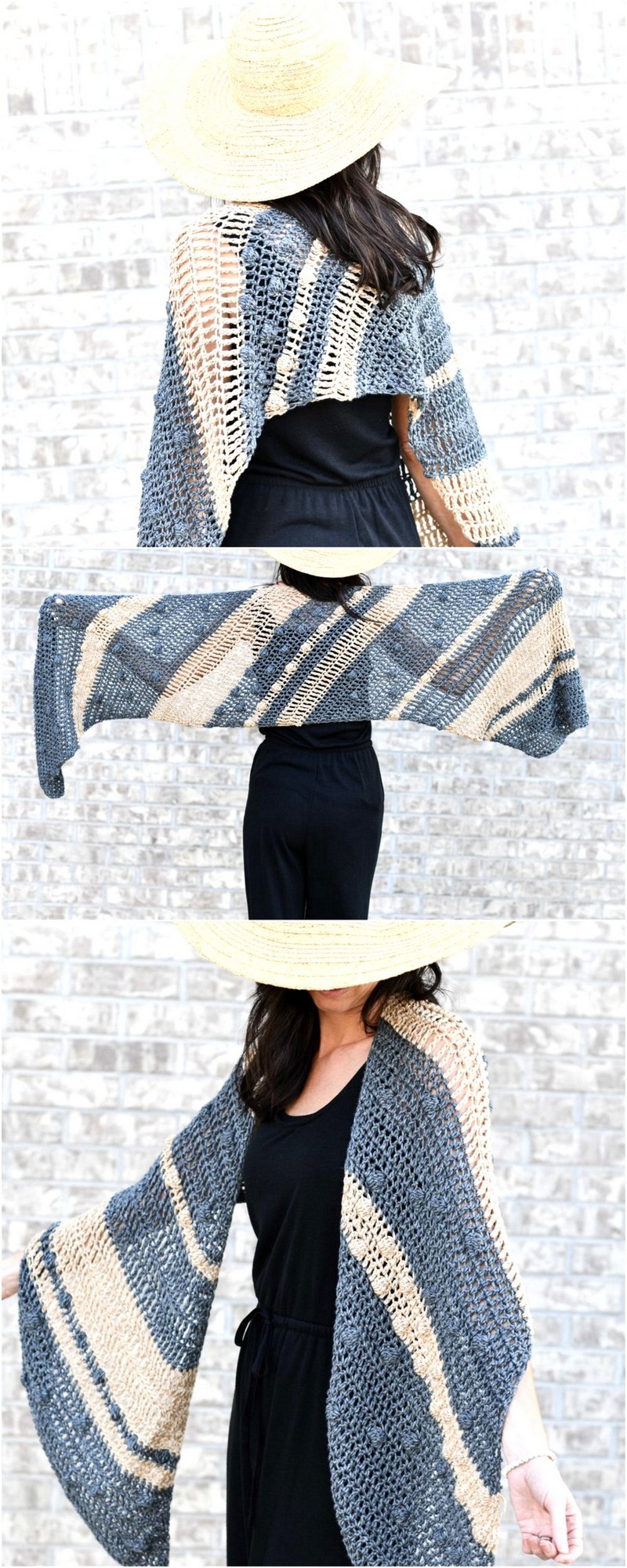 SUN & FLOWER PILLOWS – FREE CROCHET PATTERN
Free Crochet Pattern: Alma Hat

TELA CROCHET TRIANGLE SHAWL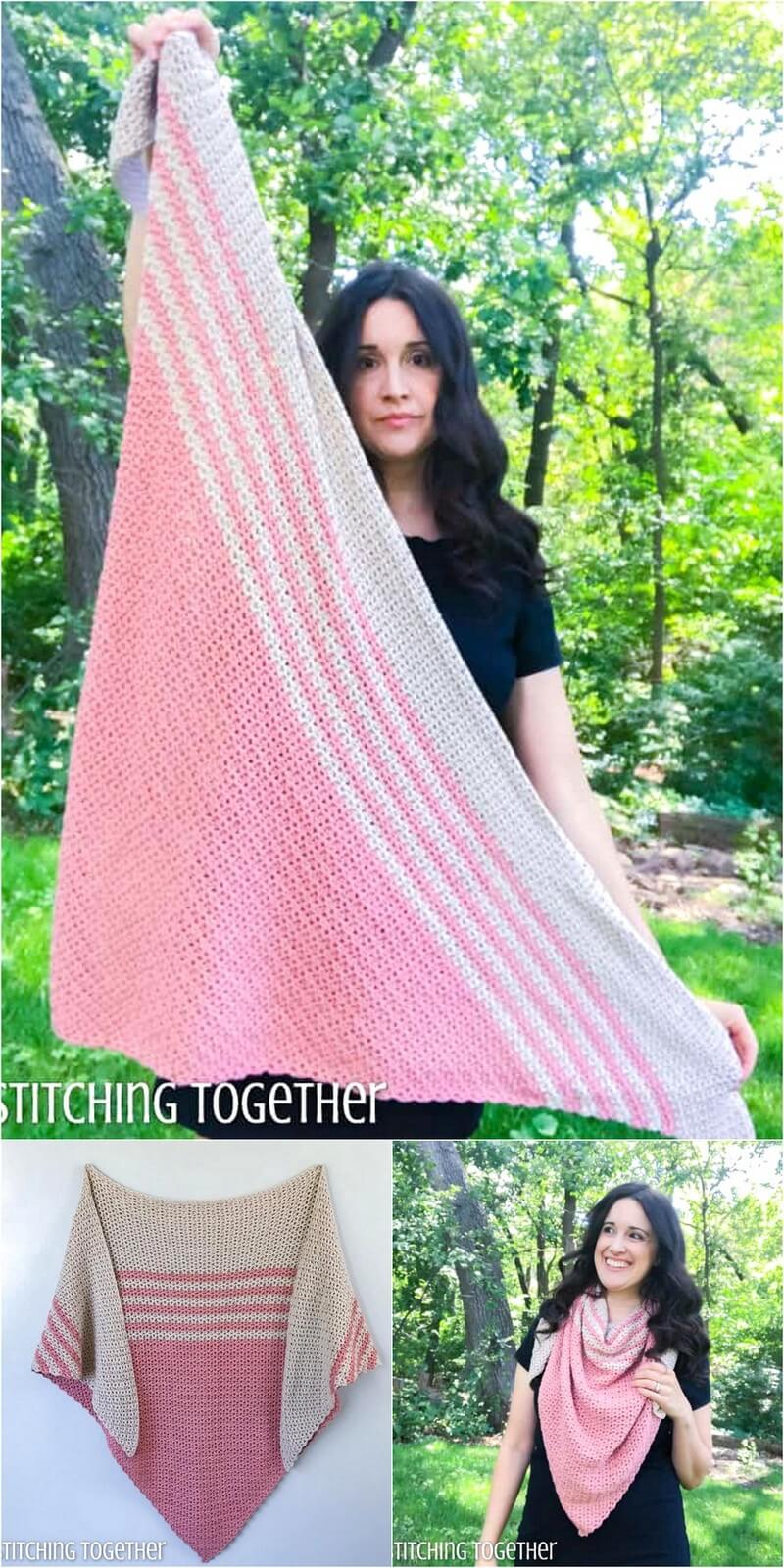 Snuggle Up In Sherbet
It's Shawl Good Crochet Pattern CHILD Size (4/6)
Crochet Bobble Stitch Shawl – Free Crochet Pattern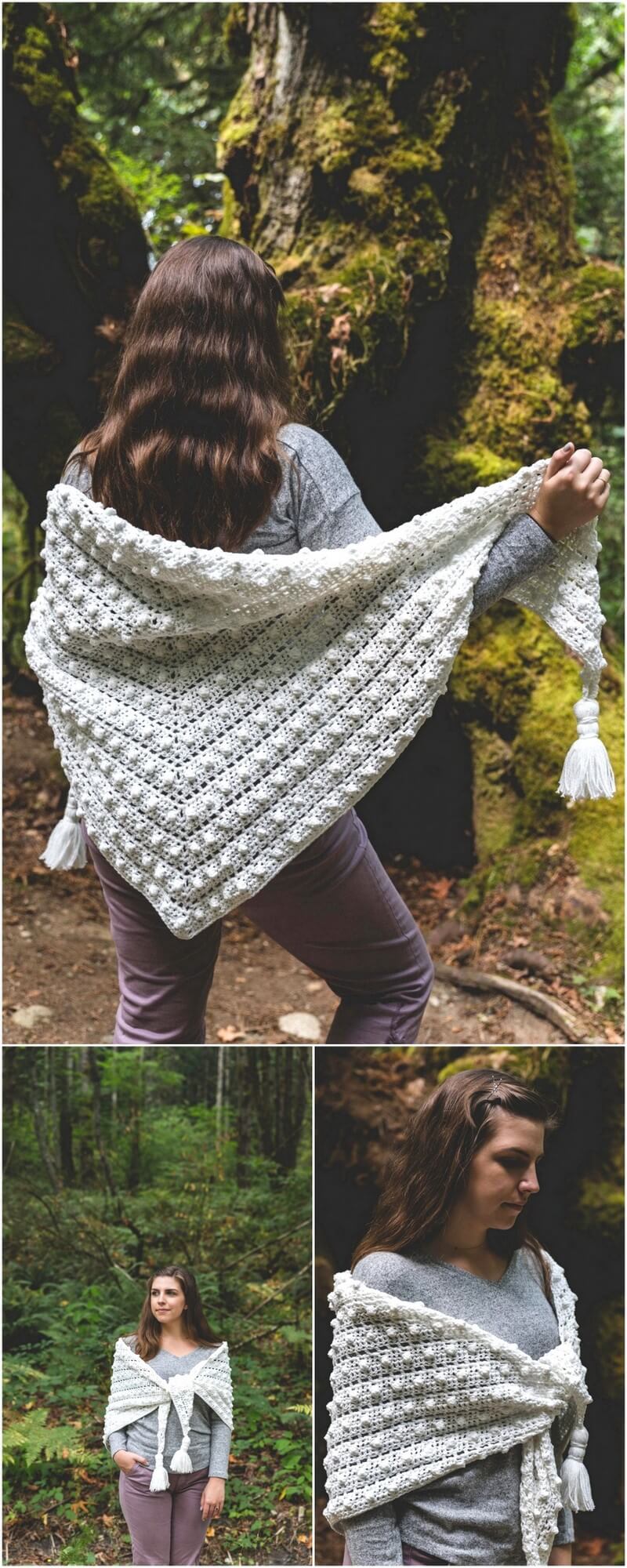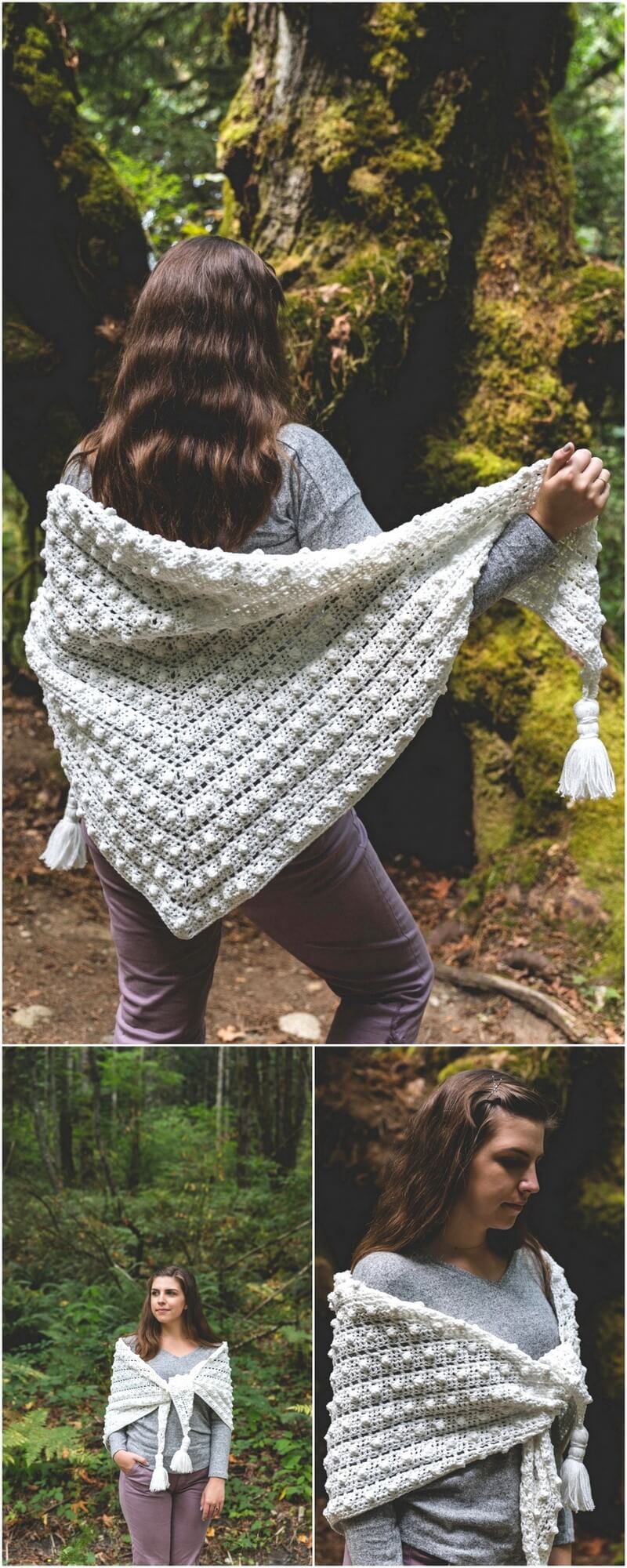 CROCHET STRIPED VELVET CARDIGAN – FREE PATTERN